2023 Foundation Ambassadors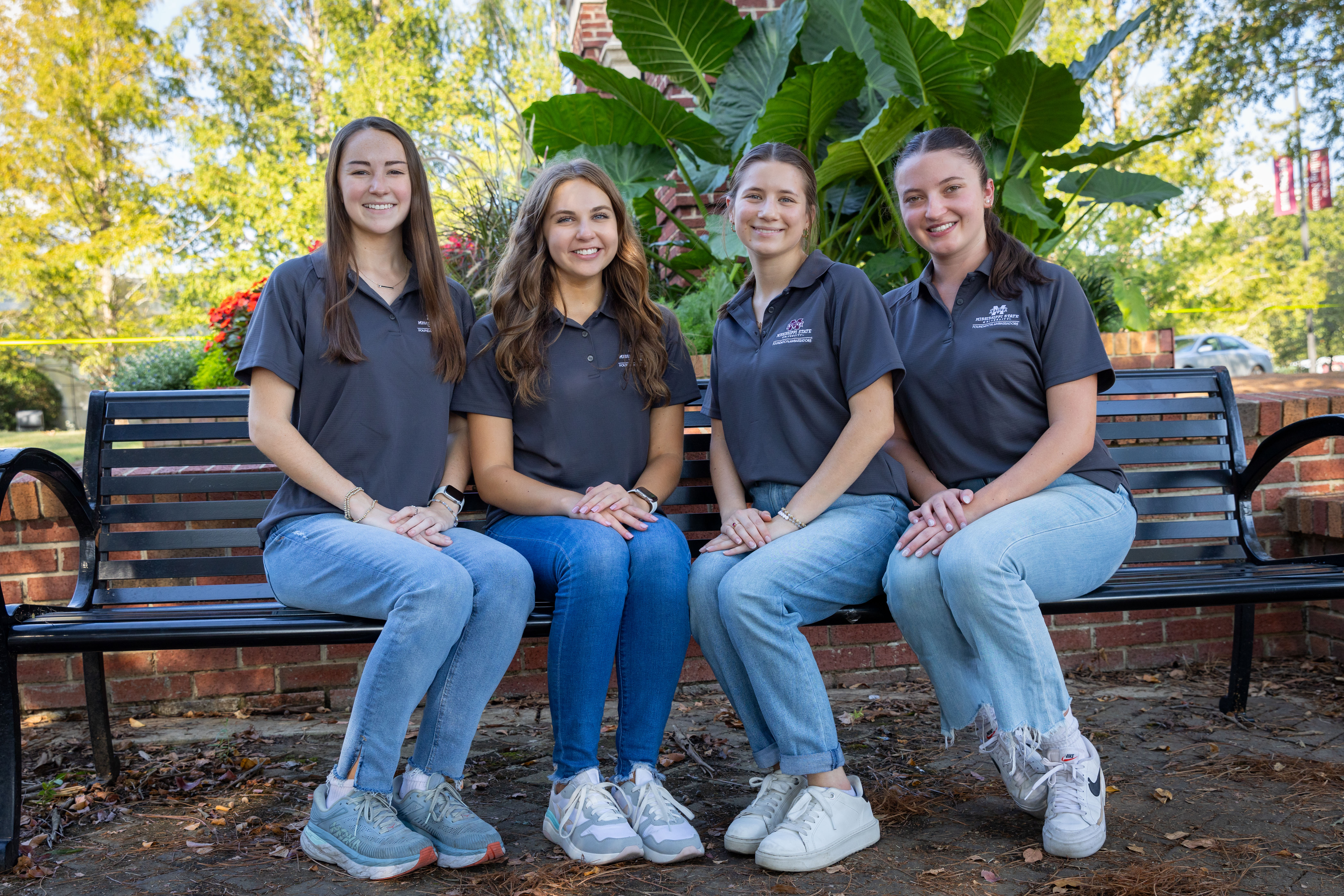 The Mississippi State University Foundation Ambassadors is a student organization established in 2011 that aims to strengthen the relationships between the university, students, alumni, and friends by offering fundraising, stewardship, and marketing support.  
Georgia Carter, the Director of Annual Giving at the MSU Foundation, speaks about the importance of the Ambassadors showing appreciation to those who give generous gifts to the university. 
"A meaningful message of thank you to someone who has included MSU in their yearly giving plan is important. Whether it's a handwritten note or a video sent with appreciation, we hope to touch everyone who loves MSU as much as we do," Georgia says. 
On top of these efforts, The Foundation Ambassadors promote scholarship, leadership, and service activities among students to inspire commitment and philanthropy.  
"Ambassadors are the arm of the MSU Foundation on campus through tabling events on the drill field, volunteer efforts on campus and in the community, and attending events with alumni and supporters. The goal of this participation and visibility is to help our current students understand how much their experience at MSU has been enhanced through private support. It's more than a scholarship, a building, a sidewalk, or a tree – it's access, opportunity, beauty, and support. Those are the things that can and will change a life. It has been my pleasure to lead this group. When they leave this campus after graduation, my hope is that they leave with an appreciation of all that they've been given and a knowledge of all that they have achieved," Georgia says.  
Jessica Zajac, the current President of the 2023 Foundation Ambassador, discusses the opportunities her position provides her: "Being a Foundation Ambassador has allowed me to connect with university donors while also sharing with the Mississippi State community the importance of private funding. I love getting to share the impact that donors have made in so many students' lives." 
The core purpose of the MSU Foundation Ambassadors is to develop and sustain student leaders. Members serve as a liaison between students, administration, alumni, and friends of the university to promote a positive image of Mississippi State. 
Membership requirements  
Foundation Ambassadors must be enrolled full-time at Mississippi State University. Individuals should have a mature attitude about his or her own goals and achievements, as well as a knowledge and appreciation of the university and educational opportunities. Members must be easily adaptable to alumni, professionals, and friends of the university and new situations. 
 
All interested candidates must submit an application and a resume. Candidate selection is made during the fall semester. Selection will include an interview process, and candidates will be notified of the selection decision by letter.  
https://msstate.campuslabs.com/engage/submitter/form/start/347247
2023 Foundation Ambassadors 
Executive Board 
President: Jessica Zajac – Accounting & Management major 
Vice President: Annalise Rome – Communications major 
Director of Stewardship: Katie Farm – Business Administration & Spanish major 
Director of Marketing: Madison Ahern – Business Administration major 
Director of Activities: Mary Grace Stewart – Psychology major 
Members 
Ashton Deweese – Interior Design major 
Camille Waller – Communications major 
Hunter Thompson – Psychology major 
Kade Touchstone – Chemical Engineering major 
Katie Cook Riley – Biological Sciences major  
Lucas Bates – Ag Engineering Technology & Business major  
Olivia Parker – Kinesiology major 
Sakira Crawford – Secondary Education major 
Shelby Hodgkiss – Communications major 
William Holdefer – Business Administration major
Anson Wallace - Marketing Major
Grace Moen - Communications Major
Jame Crowder - Public Relations & Fashion Merchandising Major
Maggie Shea Haggerty - History Major
Matthew Huerkamp - Biochemistry Major
Sydney Sellers - Psychology & Spanish Major